We want to hear from you! Please leave us a review: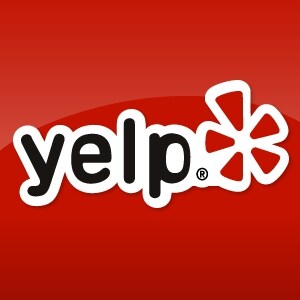 Beto B., Cars.com
8/29/2016
I recently bought a used pick up truck and i love it, the truck has a few cosmetic problems but nothing major and the price was unbeatable. I would definitely go back to Towbin Dodge for my next car!!! Service department might be a little slow but is still great, that is all i could say against it.
LisaC340, DealerRater.com

8/22/2016

Ginger Hoskins was very helpful and stayed with us through the entire process of purchasing a used car. It can be stressful purchasing a car and she made us feel relaxed. Thank you Ginger!!
Mordechai Y., Yelp.com
8/14/2016
We just purchased a 2016 Ram 2500 Chopper Edition and we had a decent experience. We believe we got a great deal while the customer service was above average. Our sale associate was Vanessa Berry. For being fairly new to the dealership she was patient and helpful. Shoutout to Jeff Winston in finance for being a cool guy and making the remaining portion of the buying experience good.
Christine C., Yelp.com
8/14/2016
Been going to to Towbin Dodge for 4 years and bought 11 cars from them!  My husband and I have been working with Melissa Maldonado  for the last 2 years!  She is the greatest!  Melissa is honest, sweet ,and super friendly!  JMelissa just sold us a Hellcat Charger which is our dream car!  Thank you so much for all you have done for me and my husband!  If need someone to make it happen for you call Melissa and she will make it happen! Much love for Melissa, she is very informative about her cars ,the sales process, and she most important she's honest!  Truth is if it wasn't for her we would not have a Hellcat Charger sitting in my garage right now!  Thank you Melissa!
Jose M., Yelp.com
8/11/2016
My salesman was Chris, I drove out with a 2016 Challenger R/T & I love the car we were able to test drive it the whole team was amazing Christina back in Financial and their manager was well I believe his name is Steven they even got my brother and I Jimmy Johns , I give the whole team a 5 star great people.
Brandon T., 7/27/2016
Had really good service from Tanner and Jeff Winston at Towbin dodge.. Others who's names I don't recall were also great.. Always welcome me and offer water.. Jeff made doing the finance stuff really simple and no matter how many questions I asked he was happy to answer them.. Glad I went here to buy my truck.. Thanks Towbin Dodge, Tanner, and Jeff for a great truck buying experience.
Kerry H., Yelp.com
2/24/2016
Great sales staff! Always friendly & professional!
They make buying a car fun! You even get to hit a gong & make some noise pure Vegas style once you buy!
I have never seen this place dirty. It's always clean and pretty much immaculate. From the lot to the bathrooms everything is spick-n-span.
You're always greeted with a warm smile & welcome.
They like to keep the energy up here & it is always a positive environment to be in.

Definitely get a car from here if you can! They don't claim they're number one in the nation for no reason at all!